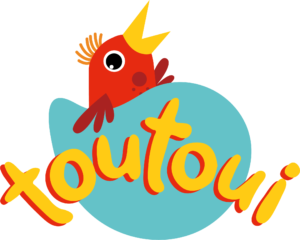 PRIVACY POLICY
We have created this Privacy Policy to tell you what information the Platform collects, how we use that information, and whom we will share that information with, if at all.
Musicalité inc promises to respect your privacy. We do not sell, rent, loan or transfer any personal information regarding our customers or their children to any third parties.
a) Personal Information
We only receive or collect information that identifies you personally. When you sign up to become a user or contact us, you may be required to provide us with personal information about yourself . We do not collect any Personal Information from you when you use the Educational Platform. 
b) Cookies
We use various technologies to collect information, and this may include sending cookies to your computer or mobile device. Cookies are small data files stored on your hard drive or in device memory that helps us to improve our Platform s and your experience and see which areas and features of our Platform are popular and count visits and traffic data. We may use session cookies, which expire once you close the Platform. We don't use persistent cookies, which stay on your device until you delete them.
c) Other information
In the course of operating the l platform, we will collect and/or receive the following types of information. You authorize us to collect and/or receive such information from your activity: 
IP address, which may consist of a static or dynamic IP address and will sometimes point to a specific identifiable computer or mobile device;
browser type and language;
referring and exit pages and URLs;
date and time; and
details regarding your activity on the Platform, such as search queries and other performances and usage data, including access times, pages viewed, and the page you visited before navigating to our Platform.

 
You authorize Musicalité to collect the information regarding the geological information, visits, technology used by the visitors, to:
provide, maintain and improve our Platform;
send you technical notices, updates, security alerts and support and administrative messages;
respond to your comments, questions and requests and provide customer service;
administer our promotional programs, including marketing email communications;
solicit your feedback;
inform you about our products and Educational Platform;
communicate with you about products, offers, promotions, rewards, and events offered by Musicalité and provide news and information we think will be of interest to you;
process transactions;
monitor and analyze trends, usage and activities in connection with our Platform, personalize and improve the Platform, and provide advertisements, content or features that match user profiles or interests; and
carry out any other purpose for which the information was collected.
d) Accessing and modifying information and communication preferences
If you have provided us any Personal Information, you may access, remove, review, and/or make changes to the same by contacting us as set forth below. 
You should be aware, however, that it is not always possible to completely remove or modify information in our subscription databases. 
Information we collect may be retained for as long as needed to fulfill legitimate business purposes, or for a period of time specifically required or allowed by applicable regulations or laws. If a user no longer wants us to use the user's information to provide Educational Platform, User can withdraw consent and/or request that we erase Protected Data by contacting info@musicalité.net you may change your personal information at any time by emailing info@musicalité.net and describing the changes you would like to make.
e) External Websites
We have no control over the privacy practices or the content of these websites and advise users to check the applicable third-party privacy policy and terms of use when visiting any other websites.
f) Law and Jurisdiction 
Musicalité is based in Québec, Canada and the information we collect is governed by Quebec law.  This policy respects the Personal Information Protection and Electronic Documents Act. By accessing or using the Educational Platform or otherwise providing information to us, you consent to the processing of information in and to Canada and other countries.